HOLD ON HELP IS ON THE WAY

By Stacey Lunsford

Arise & Shine For Jesus World Missions Center

Patience is a tree whose root is bitter

But its fruit is very sweet!

Unknown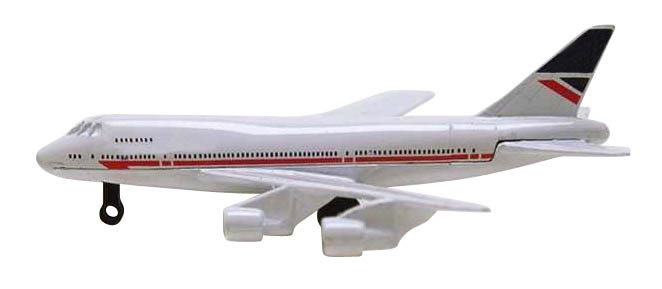 Endurance

Tolerate, put up with suffer patiently

James 5:11

Behold, we count them happy which endure.  Ye have heard of the patience of Job, and have seen the end of the Lord; that the Lord is very pitiful, and of tender mercy.

Perseverance

Push, In spite of your difficulties

and your circumstances

Hebrews 12:1

Wherefore, seeing we also are compassed about with so great a cloud of witnesses, let us lay aside every weight, and the sin which doth so easily beset us, and let us run with patience the race that is set before us.

Steadfastness

Stand...firm in your position

Revelation 3:11

Behold, I come quickly: hold that fast which thou hast, that no man take thy crown.

ARE YOU LIKE THIS AIRPLANE CIRCULING AROUND AND AROUND WAITING FOR A SAFE PLACE TO LAND? 

THE AIRPLANE THAT YOU SEE IS WAITING FOR AIR TRAFFIC CONTROL TO GRANT PERMISSION TO LAND THE AIRPLANE SAFELY.

WHO IS GUIDING YOUR LANDING TODAY?

DO YOU EVEN KNOW WHERE YOU ARE GOING?

In a sermon that I heard, Minister Aker talked about his flight to DFW Airport. Upon arrival to the airport, the captain announced that the tower did not give him permission to land the aircraft. The tower knew the condition that was preventing the aircraft from landing and in obedience, the captain held the plane in the air.  He circled the aircraft round and round, until it was safe to land.  

Sometimes in life, circumstances beyond our control will prevent us from landing.  All of the time, disobedience will prevent us from landing and will keep us going round and round.  Whatever your circumstances maybe, know that there is nothing too hard for God!  Jesus is everywhere, all of the time and like the tower, Jesus wants you to have a safe landing! Jesus knows when we need to move and when we need to stand still.  So the next time that you are in a traffic jam, instead of complaining, think about how the Lord is protecting you from the danger up the road.

When you are experiencing difficult times, think about Moses and how difficult his job was.  Think about his exit from Egypt, as Pharaoh and his army pursued him.  Picture the Israelites as they reached the Red Sea....water before them and Pharaoh's army behind them.   Remember Moses's words to the people, as he encouraged them to fear ye not, stand still and see the salvation of the Lord, which he will shew to you today: for the Egyptians whom ye have seen today, ye shall see them again no more for ever.  The Lord shall fight for you, and ye shall hold your peace.  Picture the water dividing as Moses stretched out his hands.  See the Israelites as they crossed the sea on dry land.  See the sea return to its strength and cover Pharaoh's army.  Exodus 14:13-30.

The next time that you feel alone, think about Jesus when He was alone in the wilderness for forty days. Remember that the Holy Spirit led him.  He was hungry, He was thirsty and He was tempted by the devil, three times.  The first temptation, Jesus answered and said, "It is written, MAN SHALL NOT LIVE BY BREAD ALONE, BUT BY EVERY WORD THAT PROCEEDETH OUT OF THE MOUTH OF GOD".  The second temptation, Jesus said unto him, " It is written again, THOU SHALT NOT TEMPT THE LORD THY GOD. The third temptation, Jesus said unto him, "Get thee hence, Satan: for it is written, THOU SHALT WORSHIP THE LORD THY GOD AND HIM ONLY SHALT THOU SERVE. Then the devil leaveth him, and, behold, angels came and ministered unto him.  Matthew 4:1-11  

Remember Joseph, he was sold into slavery by his brothers and ended up in Egypt.  Under Potiphar's rule, an officer of Pharaoh's army and captain of the guard, the Lord gave Joseph favor. Potiphar placed Joseph in charge of everything he owned.  Potiphar's wife became interested in Joseph and asked him to sleep with her.  Remaining faithful to God, Joseph refused Potiphar's wife.  She became angry with Joseph and lied to the men of the house, telling them that he tried to rape her.   When Potiphar heard what happened, he threw Joseph in Jail.  In jail, the Lord was with Joseph and the keeper of the prison committed to Joseph's hands, all the prisoners that were there.

Shortly after this, Pharaoh placed his butler and baker in this prison where Joseph was.  After having a dream, they were looking sad and Joseph asked them what was wrong.  They told him about their dreams and God gave Joseph the interpretation of their dreams.  Joseph told the butler that Pharaoh would restore him unto his place and he asked the butler to remember him when all was well with him.  Joseph told the baker that Pharaoh was going to hang him.  Pharaoh had a big feast for his birthday and he gave the butler back his butler-ship but he hanged the baker, as Joseph had interpreted to them.  After the celebration, Pharaoh had a bad dream and he called for the magicians and all the wise men but they could not interpret the dream.  Remembering Joseph, the butler told Pharaoh about his and the baker's dream and how he interpreted it and everything came true.  Pharaoh sent for Joseph and explained his dream to him.  After Joseph interpreted the dream, informing Pharaoh about the famine and how to prepare for it, Pharaoh placed Joseph second in command over all the land in Egypt. 

During the famine, Jacob sent Joseph's brothers to Egypt to purchase food for their family.  When Joseph saw his brothers, he made himself strange unto them.  He gave them food and during their second trip, he made himself known to them.  The brothers were afraid because Joseph was a powerful man. He could have put them in jail, sold or killed them if he wanted to.  After all of their mistreatment, Joseph was kind to his brothers...now that's holding on, wouldn't you say?  In the midst of his adversities, Joseph never gave up, he kept holding on like the captain of the airplane waiting to land his aircraft.  What ever you are going through, hold on to God's unchanging hand because help is on the way.  He is an on time God!  He may not come when you want Him but He will be there right on time.


Stacey Cheryl Lunsford
March 22, 1998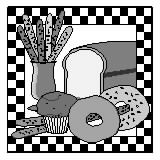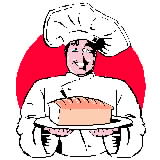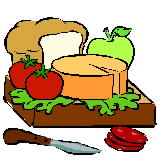 1 Corinthians 11:1-3

Be ye followers of me, even as I also am of Christ.

John Gill's Exposition of the Bible

1 Corinthians 11:1

Be ye followers of me, even as I also am of Christ.

These words more properly close the preceding chapter, than begin a new one, and refer to the rules therein laid down, and which the apostle would have the Corinthians follow him in, as he did Christ: that as he sought, both in private and public, and more especially in his ministerial service, to do all things to the glory of God, and not for his own popular applause, in which he imitated Christ, who sought not his own glory, but the glory of him that sent him; so he would have them do all they did in the name of Christ, and to the glory of God by him: and that as he studied to exercise a conscience void of offence to God and man, in doing which he was a follower of Christ, who was holy in his nature, and harmless and inoffensive in his conversation; so he was desirous that they should likewise be blameless, harmless, and without offence until the day of Christ: and that whereas he endeavoured to please men in all things lawful and indifferent, wherein he copied after Christ, who by his affable and courteous behaviour, and humble deportment, sought to please and gratify all with whom he conversed; so he would have them not to mind high things, but condescend to men of low estates, and become all things to all, that they might gain some as he did: and once more, that as he sought not his own pleasure and advantage, but the salvation of others, in imitation of Christ, who pleased not himself, but took upon him, and bore cheerfully, the reproaches of men, that he might procure good for them; so the apostle suggests, that it would be right in them not to seek to have their own wills in every thing, but rather to please their neighbour for good to edification.

1 Corinthians 11:2

Now I praise you, brethren, that ye remember me in all things, and keep the ordinances, as I delivered them to you.

John Gill's Exposition of the Bible

1 Corinthians 11:2

Now I praise you, brethren

The apostle prefaces what he had to say by way of commendation of them; though some think that this is said in an ironical way, because there are many things both in this chapter, and in the following part of this epistle, delivered in a way of reproof; but whoever considers the change of style in (1 Corinthians 11:17) will easily see, that this must be spoken seriously here, and is designed to raise the attention to what he was about to say, and to prepare their minds to receive, and take in good part, what he should say by way of rebuke; who could not well be angry when he praised them for what was praiseworthy in them, and reproved them for that which was blamable. The things he commends them for are as follow,

that ye remember me in all things;

that is, either that they were mindful of him, though at a distance from them, and had such a veneration for him, and paid such respect to him, and to his judgment, as to write to him to have his sense about any point of doctrine, or case of conscience which had any difficulty in them; or that they bore in memory the doctrines of the Gospel which he had delivered among them; see (1 Corinthians 15:2) The Arabic version reads, "that ye remember my sayings and deeds"; the doctrines he preached among them, and the examples he set them:

and keep the ordinances, as I delivered them to you;

meaning, among the rest, if not principally, baptism and the Lord's supper, which he received from Christ, and delivered unto them; see (1 Corinthians 11:23) and which they, at least many of them, kept and observed in the faith of Christ, from a principle of love to him, and with a view to his glory, and that as to the form and manner in which they were delivered to them by the apostle, agreeably to the mind of Christ; but was the apostle alive now, would, or could he praise the generality of those that are called Christians on this account? no; neither of these ordinances in common are kept as they were delivered: as to baptism, it is not attended to either as to subject or mode, both are altered, and are different from the original institution; and the Lord's supper is prostituted to the vilest of men; and, what is "monstrum horrendum", is made a test and qualification for employment in civil and military offices under the government.

1 Corinthians 11:3

But I would have you know, that the head of every man is Christ; and the head of the woman is the man;

and the head of Christ is God.

John Gill's Exposition of the Bible

1 Corinthians 11:3

But I would have you to know

Though they were mindful of him, and retained in memory many things he had declared among them, and kept the ordinances as delivered to them; yet there were some things in which they were either ignorant, or at least did not so well advert to, and needed to be put in mind of, and better informed about: and as the apostle was very communicative of his knowledge in every point, he fails not to acquaint them with whatsoever might be instructive to their faith, and a direction to their practice:

that the head of every man is Christ;

Christ is the head of every individual human nature, as he is the Creator and Preserver of all men, and the donor of all the gifts of nature to them; of the light of nature, of reason, and of all the rational powers and faculties; he is the head of nature to all men, as he is of grace to his own people: and so he is as the Governor of all the nations of the earth, who whether they will or no are subject to him; and one day every knee shall bow to him, and every tongue confess that he is the Lord of all. Moreover, Christ is the head of every believing man; he is generally said to be the head of the church, and so of every man that is a member of it: he is a common public head, a representative one to all his elect; so he was in election, and in the covenant of grace; so he was in time, in his death, burial, resurrection, and ascension to, and entrance into heaven; and so he is now as an advocate and intercessor there: he is the political head of his people, or an head in such sense, as a king is the head of his nation: he is also an economical head, or in such sense an head as an husband is the head of his wife, and as a parent is the head of his family, and as a master is the head of his servants; for all these relations Christ sustains: yea, he is a natural head, or is that to his church, as an human head is to an human body: he is a true and proper head, is of the same nature with his body, is in union to it, communicates life to it, is superior to it, and more excellent than it. He is a perfect head, nothing is wanting in him; he knows all his people, and is sensible of their wants, and does supply them; his eye of love is always on them; his ears are open to their cries; he has a tongue to speak to them, and for them, which he uses; and he smells a sweet savour in them, in their graces and garments, though they are all his own, and perfumed by himself: there are no vicious humours in this head, flowing from thence to the body to its detriment, as from Adam to his posterity, whose head he was; but in Christ is no sin, nothing but grace, righteousness, and holiness, spring from him. There's no deformity nor deficiency in him; all fulness of grace dwells in him to supply the members of his body; he is an one, and only head, and an ever living and everlasting one.

And the head of the woman is the man,

The man is first in order in being, was first formed, and the woman out of him, who was made for him, and not he for the woman, and therefore must be head and chief; as he is also with respect to his superior gifts and excellencies, as strength of body, and endowments of mind, whence the woman is called the weaker vessel; likewise with regard to pre-eminence or government, the man is the head; and as Christ is the head of the church, and the church is subject to him, so the husband is the head of the wife, and she is to be subject to him in everything natural, civil, and religious. Moreover, the man is the head of the woman to provide and care for her, to nourish and cherish her, and to protect and defend her against all insults and injuries.

And the head of Christ is God;

that is, the Father, not as to his divine nature, for in respect to that they are one: Christ, as God, is equal to his Father, and is possessed of the same divine perfections with him; nor is his Father the head of him, in that sense; but as to his human nature, which he formed, prepared, anointed, upheld, and glorified; and in which nature Christ exercised grace on him, he hoped in him, he believed and trusted in him, and loved him, and yielded obedience to him; he always did the things that pleased him in life; he prayed to him; he was obedient to him, even unto death, and committed his soul or spirit into his hands: and all this he did as to his superior, considered in the human nature, and also in his office capacity as Mediator, who as such was his servant; and whose service he diligently and faithfully performed, and had the character from him of a righteous one; so that God is the head of Christ, as he is man and Mediator, and as such only.

The New John Gill's Exposition of the Entire Bible Modernised and adapted for the computer by Larry Pierce of Online Bible.
Anchors of Life  Ministries